Document Storage in Montana
Montana's Premiere Secure Document Storage Facility
We offer a complete Data Storage solution that allows you 24/7 access to your data, is completely backed-up both at our facility and across the country, and follows the approved retention and destruction policies approved by your organization. From the IRS to every small business, we can securely store your data, and you still retain control of every aspect.
Secure Document Storage Warehouse
Why go off site with your document storage?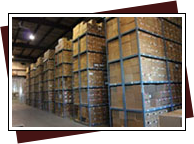 The business of records and information management is getting more complex. Regulatory requirements and operational needs mean saving larger volumes of records for longer periods of time. Controlling costs while managing more records is no easy task. By adding Montana Records Management, LLP (MRM) to your team, you can expand your staff and therefore your services while controlling your costs.
As an MRM customer, you get the services you need when you need them. You pay only for the services you need and use. Meanwhile, we are here for you 24/7.
24/7 Document Service and Safety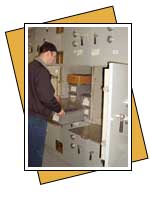 We know that you may need information outside the normal workweek. MRM provides service 365 days a year, 24 hours a day. Our MRM Record Center is heated, secure, and has a state-of-the-art fire protection system. Our employees are bonded. Your records are bar-coded and tracked by our Andrews Software (ASI©). You will receive a listing of the cartons and contents you have stored with MRM.
Records are destroyed using certified confidential shredding on-site at MRM or with mobile shred, assuring chain-of-custody and confidentiality.
What MRM browser-based access can do for your business.
You can request services, cartons, files using your internet browser and InfoKeeper® software. Data access is secure.
Check status of files and cartons.
Search for files and carton data.
Query your data and print reports.
Order pickups and deliveries.
Security access codes ensure confidentiality.
Track and maintain your company retention schedules.
Departmental billing, user task security.
Labor Efficiency
Expand your staff without adding salaries, benefits, or continuing education to your budget. Your internal staff concentrates on improving your business, while we provide the professional record services you require.
Cost control
Rather than use expensive office space and staff time, or tying up your assets in a warehouse or special equipment, put MRM on your team. Teaming up with us frees you to concentrate on what you do best … leaving us to manage your information in the most effective manner.
Complete Records Management Service
Same day pickup & delivery
Secure, heated, controlled access of hard copy storage
Vault storage for magnetic electronic media
Browser-based client data access
InfoKeeper® available
Certified on or off-site data destruction, HIPAA, FACTA compliant
Bar code tracking of all media
Records management consulting
Back file conversions
Secure Storage Vault
Routinely backing up important files and storing them in a safe and secure environment ensures your business can continue to operate seamlessly, even when the unexpected happens. We store your backup tapes, disks, microfilm, microfiche and other media in our secure, environmentally controlled underground vault – giving you the peace of mind that comes with knowing your most valued asset is well-protected and readily accessible when needed.
The MRM Advantage
Level 2 security
Bar-coded inventory control
Web access and ordering capability
Temperature and humidity controls
FM 200 fire suppression protection with a four-hour rating to withstand intense, high-temperature blazes
Actively monitored around the clock 365 days a year