About Montana Records Management
The Beginning of Montana Records Management
From a one man operation in the back of a warehouse in 1994, MRM has become Montana's premier record center offering full-service records and information management. We offer a climate controlled warehouse with state-of-the-art security and fire suppression systems. We are on call 24 hours a day to handle emergency file and box pulls from the records center. We are truly a service, retrieval and delivery company, not just a storage warehouse.
MRM scanned its first barcode with Andrews Software August 17, 1994 in Helena, Montana. Since that time, major improvements have been made in stride with emerging technology. Our software is capable of tracking your information through bar-coding, back-up transmittal forms, or optical-imaging databases.
HIPAA, the Sarbanes-Oxley Act (SOX), the Graham-Leach Bliley Act (GLBA), the HITECH ACT, and now FACTA, have spurred a tremendous need for our consulting services as well as our expertise in the storage and timely destruction of records that have gone beyond their legal and useful life. We understand the liability associated with not having your records in a safe, secure setting with limited access. Retention schedules are an important part of document management as well. Our software is capable of notifying you automatically when your data storage is due for destruction.
Our N.A.I.D. certified paper shredding services are second to none. Our shredding trucks cover the entire state of Montana helping our clients comply with all the new legislation governing document and information disposal.
Management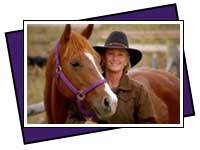 On August 12, 2004, MRM's parent company, Merganthaler Transfer and Storage sold MRM to native Montanans Karl and Sherri Ohs. The company is currently managed by Sherri Ohs-Mosley, whose entrepreneurial experience in Montana business management and the Montana political landscape give her a unique insight on keeping pace with the ever changing technology and business climate in the 21st century.
Location:
Montana Records Management, LLP
1700 National Avenue
Helena, MT 59601
(406) 443-0307
info@mtmrm.com
Services
Business Records
Healthcare Records
Vital Records
Medical Records
Legal Records
Maps
Engineer Drawings
Secure Off-Site Vault Storage and Management
Digital Tapes and Electronic Media
Artwork
Film and Sound Archiving
Backup Tape Rotations
Evidence
Valuables
Pick up and Delivery Services, twice daily
Digital Services
Backup File Conversions
Day Forward
Enterprise Option
Paper Shredding and Document Destruction
Confidential – HIPAA, FACTA Compliant
Statewide Mobile Service
On-Site Service
Walk-In Shred Welcome
Consulting
Client Education
Customer 'Compliance Toolkit' to help our customers understand the new laws governing records privacy
Sales and Inventory Service
Client Reports
Inventory Listings
Document Storage Boxes